Nicole C Ippolito
Luxury Property Specialist
---
Nicole C Ippolito
Luxury Property Specialist
Phone:
Phone:

M:

954-254-9328

954-254-9328

mobile

Phone:

O:

954-847-1130

954-847-1130

office
Office:
Office:

Coldwell Banker Residential Real Estate

901 E Las Olas Blvd Ste 101
Fort Lauderdale, FL 33301-2320
Designations:

Million Dollar Guild™|CLHMS™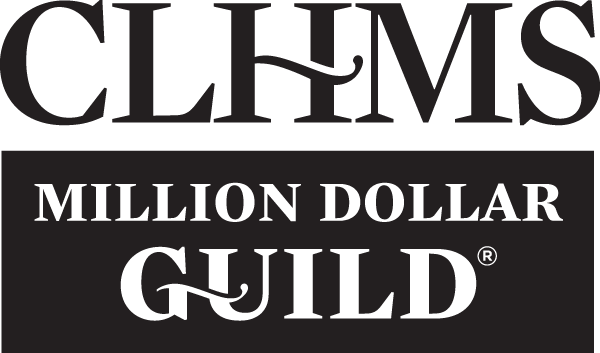 About Nicole C Ippolito: 
Nicole 'Ms. Bentley' Ippolito, originally from Massachusetts, is a graduate of Florida Atlantic University and has been a Licensed Real Estate Agent since 2002. Nicole started her career before college in luxury industries initially selling exotic cars and classic automobiles. From there she continued working in marketing, sales, and business management in the Real Estate and Luxury Transportation industries. Nicole has advanced from general sales positions, to being the owner of an exotic car rental company, becoming the highest producer in a medium sized Real Estate Firm (45 agents) while specializing in multi-million dollar homes sales, building an entertainment management company, and starting a Real Estate investment firm. 
MEMBER OF THE INSTITUTE for Luxury Home Marketing
Members of The Institute are real estate professionals who have undergone extensive luxury home sales and marketing training to enhance and fine-tune the competencies necessary to meet the needs of today's affluent buyers and sellers. Institute Membership provides luxury professionals with access to exclusive benefits and resources developed to enhance their expertise, brand themselves as the luxury real estate professional of choice and in so doing take their luxury listings to the next level.
CERTIFIED LUXURY HOME MARKETING SPECIALIST™
The Certified Luxury Home Marketing Specialist™ (CLHMS) designation assures affluent buyers and sellers that real estate professionals have the knowledge, experience, and unique skills to meet their needs. Members of The Institute who hold the CLHMS designation have documented performance in the TOP 10% of their residential markets and have successfully demonstrated their expertise in the luxury home and estate market.
MILLION DOLLAR GUILD™
Recognized as the highest performing achievement in luxury markets around the world, the Million Dollar GUILD™ recognition assures high-net-worth-individuals that real estate professionals who have achieved GUILD status are remarkably knowledgeable, experienced, and have the unique skills necessary to meet and exceed expectations for today's most discerning luxury buyers and sellers. Luxury real estate professionals achieve GUILD recognition after having completed the luxury home sales and marketing training, becoming an Institute Member, earning the Certified Luxury Home Marketing Specialist™ designation, and have documented performance in the million dollar and above residential market.
My listing focus is on the Southeast Fort Lauderdale waterfront neighborhoods, specifically Rio Vista, Harbor Beach and Las Olas Isles. As a buyer's agent, I have found clients homes from Palm Beach to Miami-Dade county. Whether you are looking for an inland home that is on the Intracoastal or a real oceanfront home that has views that will last forever, South Florida has it all and I will find you exactly what you are looking for. 
As an agent who's an expert in this local area, I bring a wealth of knowledge and expertise about buying and selling real estate here. It's not the same everywhere, you need someone you can trust for up-to-date information. Here are just a few of the things I can do for you:
Find Your Next Home
You need someone who knows this area inside and out! As an Accredited Buyers Representative® I will work with you to find the right home at the right price, including all the neighborhood amenities that matter - not to mention the essential criteria you have for your ideal home.
Sell a Home
When it's time to move, you need someone who will market your home, show to prospective buyers, negotiate the purchase contract, arrange financing, oversee the inspections, handle all necessary paperwork and supervise the closing. I can take care of everything you need, from start to finish. As a Certified Luxury Homes Specialist™ I have the absolute best marketing tools available along with access to an unmatched network of fellow Luxury Property Specialists throughout the world. 
Consult on Home Selling Tactics
Oftentimes buyers don't visualize living in your home the way you do. I can make your home attractive to its ideal audience - which can help you get top dollar. Things like staging the home, making repairs or minor improvements, or even simply painting the walls can be the difference between a home resting on the market and one that's sold fast.
Assist in Buying or Selling Property Nationwide & Worldwide
Through my extensive network of marketing tools and contacts with other luxury agents, I am able to meet all of your real estate needs from selling a house in Fort Lauderdale, to relocating to New York or buying a home in Italy.
  Click Here for a Worldwide Luxury Property Search  
Member of The Institute for Luxury Home Marketing & Real Estate Buyer's Agent Council (REBAC), National Association of Realtors (NAR), Florida Association of Realtors (FAR), and Realtor Association of Greater Fort Lauderdale (RAGFL). Founding Member of the National Association of Divorce Professionals (NADP)
Recommendations
"Once we closed on our new condo, we again requested Jamie & Nicole's assistance with selling our old condo. They went over a CMA report they created for us. With the analysis we came up with a price for sale. They had a professional photographer take beautiful pictures of the condo. Once on the market we had a lot of calls and we had an accepted offer within three weeks which is good for today's market. The buyers inspector was brutal and listed unbelievable findings. The buyers wanted to reduce the agreed price. Jamie & Nicole met with my partner & I and assured us not to worry. They were able to negotiate the selling price after the condo inspection with minimal change. The buyers were happy and so were we. The same day we closed on our old condo we had them go with us to the county court house and be witnesses of our wedding. The closing and wedding all took only 50 minutes. If you are looking for people who would go beyond their responsibilities I highly recommend Jamie & Nicole"
  -Paul Gagliardo, Client
"My partner and I moved from New York in November 2017, we requested the assistance of Jamie Burba and Nicole Ippolito of Coldwell Banker in finding us a place. We wanted a townhouse. We found one which we really liked. Jamie and Nicole negotiated a price; we went back and forth, however the seller and us could not reach a price which we wanted. The sale fell through. We found another place and it was larger. Once again Jamie and Nicole negotiated a price less than the asking price. The sellers accepted after going back and forth. They were there for inspection. They got all required documents we needed from the condo association. They assisted in getting us a Title search company. They did an excellent job. The closing was done in ten minutes. We are very happy with the new apartment."
  -Melvin Reyes, Client
"Love working with Nicole!! She sold our first home fast! She is very helpful and informative..we are now searching for a new home with her! Thank you Nicole!"
  -Crystal Infante, Client
"We were looking to purchase a condo in Florida as a winter retreat, but didn't know any real estate agents. We were referred to Nicole by our son and it was the best thing that could have happened to us. Nicole listened to what we wanted and showed us beautiful homes. She is very friendly and easy to talk to, knows the area, and very knowledgeable in all aspects of real estate. She was always on time and kept us informed. Once we found our home and through the closing, Nicole always kept in touch and helped with all the paperwork. Our experience with Nicole was stress free all went very smoothly. Thanks Nicole!"
  -Mike & Maureen Oggeri, Client
"My experience with Nicole Ippolito was excellent. She was very professional, organized and made the selling of our home such a pleasure from listing through closing."
  -Hernan Reyes, Client
"Hi Nicole! With no exaggeration, I talked to four different realtors before I contacted you - out of everyone you were the only one who truly helped me out in a time of need. I had to find an apartment in two months and you made the process completely effortless. Any successes you have, I have no doubt those milestones were rightfully earned. I'm beyond ecstatic our paths crossed, and thank you for being your amazing self! We love the apartment!"
  -Angela Hughes, Client
"Nicole is a first class performer, from concept to execution. She sees the field with clarity and an acumen for the balance that marries style and fiscal responsibility. She is a pleasure to work with. "
  -Andrew Wainrib, Client
"Nicole was one of the agents i enjoyed most working with. Nicole was always very thorough and followed through to the end of every deal. Nicole worked hard for her clients. I would definitely look forward to working again with Nicole. "
  -Rodger Kooser, Colleague
"I applaud Nicole and her agency for a job well done. I will be recommending her and Wolfe Realty to my family and friends."
  -Terre Watson, Client
"I have had the pleasure of working with Nicole over the past 14 years in real estate. Nicole is a true gem. She is one of the most diligent, professional, dedicated and driven agents I have worked with. Nicole is one of those people who can get along with anyone. I have watched her represent multi-millionaires in complex real estate transactions with many challenges with ease and grace. If there was ever someone I could recommend for just about any job without hesitation, it would be Nicole. I am honored to have her on my team. "
  -Heather Wolfe, Colleague
"Nicole is absolutely amazing. I really can't say enough great things about her. As a first time homebuyer she made the process run so smoothly and really made it a positive experience. She is very knowledgeable and extremely reliable. I could count on her for anything and she really explained things to me in a way I would understand. I couldn't have asked for a better realtor and I am so grateful for everything Nicole has done for me. Thank you Nicole! You really are the best! "
  -Stephanie Futscher, Client
"Nicole is the best Realtor ever! The time spent and patience she had with me is remarkable. I know I was a very difficult client but she never made me feel that way. Thank you so much Nicole for being so amazing."
  -Kathy Critchlow, Client
"Nicole would be an excellent resource for anyone looking for a Real Estate Consultant. Her prompt responsiveness is what impressed us the most. She is quick to respond to both text and email. Nicole is very knowledgeable of the area. She knows the pros and cons of each neighborhood and complexes, and has good relationships with the leasing offices. Nicole is honest and trustworthy, her approach with clients is more of a consultant versus a salesperson. She takes the time to listen and prepare what is appropriate for her clients and their families to make sure they are guided in the right direction. She found us the property in the location we wanted within our price range."
  -Carlos & Lena Valdes, Client
---
Recent Sales
$70,000
Listing courtesy of Wolfe Real Estate Group
$125,000
Listing courtesy of Coldwell Banker Residential RE
$270,000
Listing courtesy of eXp Realty LLC
$213,000
Listing courtesy of Keller Williams Realty Jupiter